The Design Team
When it comes to hiring a design firm to remodel your kitchen, bathroom, or living space, you want to hire the best. When we say "best", we mean talented, experienced, diligent, cutting edge, and with a focus on value; and that design firm would be Kendel-Dezoete Designs. Please meet our design team.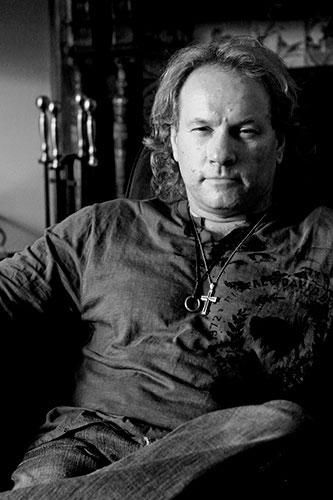 BRIAN KENDEL
With over 25 years of experience in kitchen and bathroom remodelling and design, Brian Kendel has worked with a wide variety of clients with varying budgets. He offers full design services as well as the option to provide his clients with hands-on project management – from modest, budget-conscious projects, to numerous high-end private residences and commercial spaces. His early years of experience were spent in cabinet manufacturing. This has provided Brian a solid platform for him to set his eyes on the creative.
In his early 20's Brian was challenged working on collaborations with Canadian Living magazine where he became the go-to person for kitchen and bathroom design. He also took on the role of designing showrooms and training design staff for Home Depot when the company entered Canada.
"Design and renovations have always been a passion of mine. I love a challenge and I am always up for creating new and exciting spaces". Brian has an attention to detail that brings out the best in his designs. "Investment is very important to me and is usually the starting point with every client. I believe in adding value as opposed to overindulgence. Spaces need to be well thought out with an attention to detail, however small they may seem at the time. They can end up being the elements that make the biggest impression". Brian has acquired a reputation for adding value while keeping the original vision of his client in focus.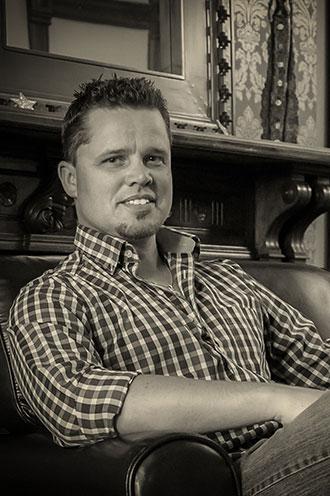 MIKE DEZOETE
Starting his career as a cabinetmaker, Mike Dezoete had the opportunity to gain knowledge and experience from the ground level up when it came to workmanship and design. Being able to bring life to someone's design enabled him to see how the technical properties of a project combined with the aesthetic aspects to create the final product. Combining that with his years in the Arts in New York City, he developed a widened sense of style and detail. Now with over 12 years in the kitchen and bath industry, he has worked on numerous projects with a wide variety of budget requirements; from low-income housing to ultra-plush penthouses
Focusing on blending a client's vision and their budget with the latest trends and technology, Mike works hard to present realistic, valuable projects complete with ultra-realistic 3D colour and contour renderings and detailed project quotes. "Being able to see a project, with detail so close to the final product, really helps clients understand and envision the changes that will be made before the job begins."

Testimonials
Please visit our Testimonials page to hear what our clients think about our services. Please contact us for more information about our services.